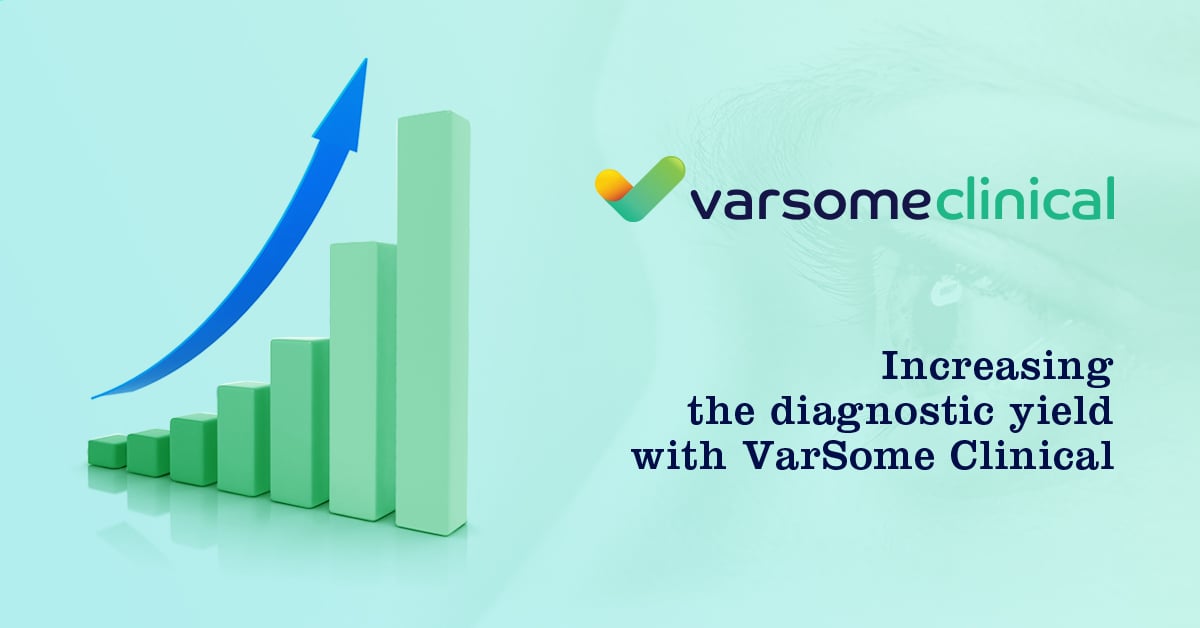 Although NGS technology is increasingly available in clinical settings, the main challenge remains the interpretation of sequencing data, especially when it comes to larger data sets, such as exomes and genomes. The MedSeq Project examined the effort needed to reanalyze genomes 6–23 months after the initial analysis and how often new findings were revealed [1]. Over the course of the MedSeq study, 14 variants were reclassified and, upon reanalysis, 18 new variants met criteria for reporting. According to Yska et al [2], the percentage of patients who were genetically diagnosed for primary immunodeficiencies using NGS and array-based methodologies was as low as 15%. These findings highlight the need for periodic reinterpretation and reanalysis of sequencing data for both diagnostic indications and secondary findings.
VarSome.com - variant knowledge base and community
To that end, we have created VarSome.com, the freely available genomics knowledge base and community, which cross-references over 35 public data resources, and then, in turn, allows you to obtain comprehensive annotation data for any variant, including the interpretation of pathogenicity according to ACMG guidelines [3]. Moreover, you can also benefit from the contributions of VarSome's 200,000-strong global community, which constitutes a unique layer of data that cannot be found elsewhere.
Learn about VarSome Clinical
On top of the free VarSome.com, we have built VarSome Clinical, the CE-IVD-certified and HIPAA-compliant platform for interpretation of NGS data for clinical purposes. VarSome Clinical helps you build your private database of samples and classifications and lets you periodically re-annotate your samples, in order to increase the diagnostic yield for your patients. Let's have a closer look at these features!
Reclassifications and Custom Classifications
VarSome Clinical automatically classifies variants according to the ACMG guidelines [2], however, should you have additional information, for example about the patient's family history, you may privately reclassify the variant. You can even set up fully customized variant classifications. Taken together, this allows you to build your private database of classifications over time, which you may optionally share with your partner institutions. VarSome Clinical can even take your manually curated list of variants and upload it privately to your account so you can automatically refer to them for classification.
Sample Cross-referencing
VarSome Clinical links all your samples together at the variant level. What does this mean? It means you can see a complete list of all your samples, where any given variant has been found, allowing you to go back and forth between your past and current cases, compare patient phenotypes and improve the diagnostic yield. VarSome Clinical also allows you to share your data with other institutions if both parties consent in writing.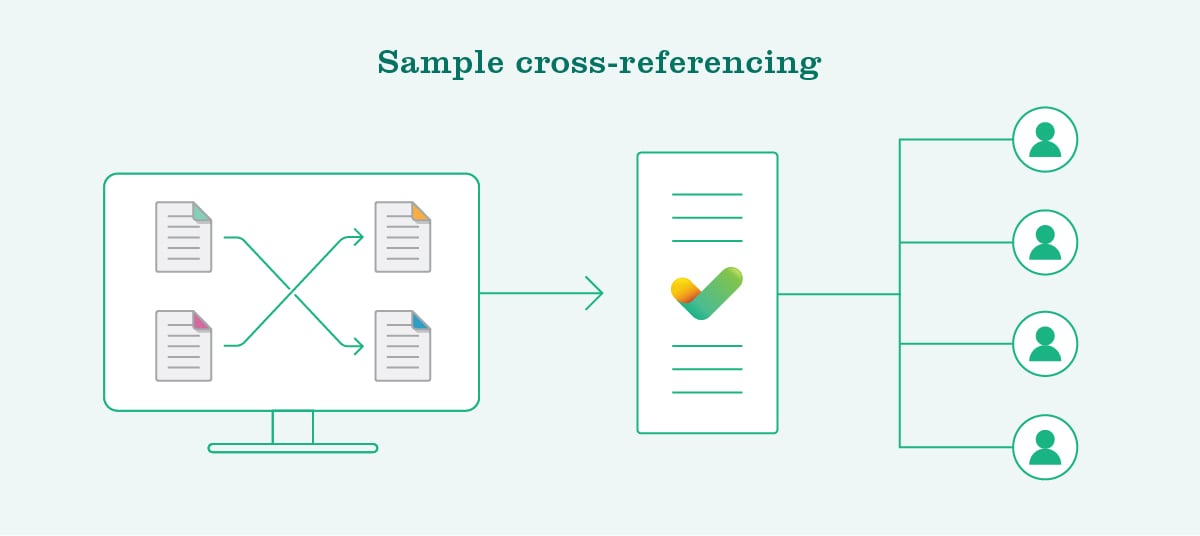 Customized ACMG-based Classification
VarSome Clinical classifies variants according to ACMG guidelines. Similarly, to Reclassifications and Custom Classifications, VarSome Clinical offers you the option to overwrite the default ACMG verdict by turning specific ACMG criteria on or off according to your best knowledge, such as the patient's family history or information about allele segregation.
Periodic Reclassification
VarSome Clinical allows you to regularly reannotate your past cases with the latest annotation data, and filter out only variants where the verdict has been updated as a result of new scientific findings or contributions from the VarSome global community not available at the time of the initial analysis.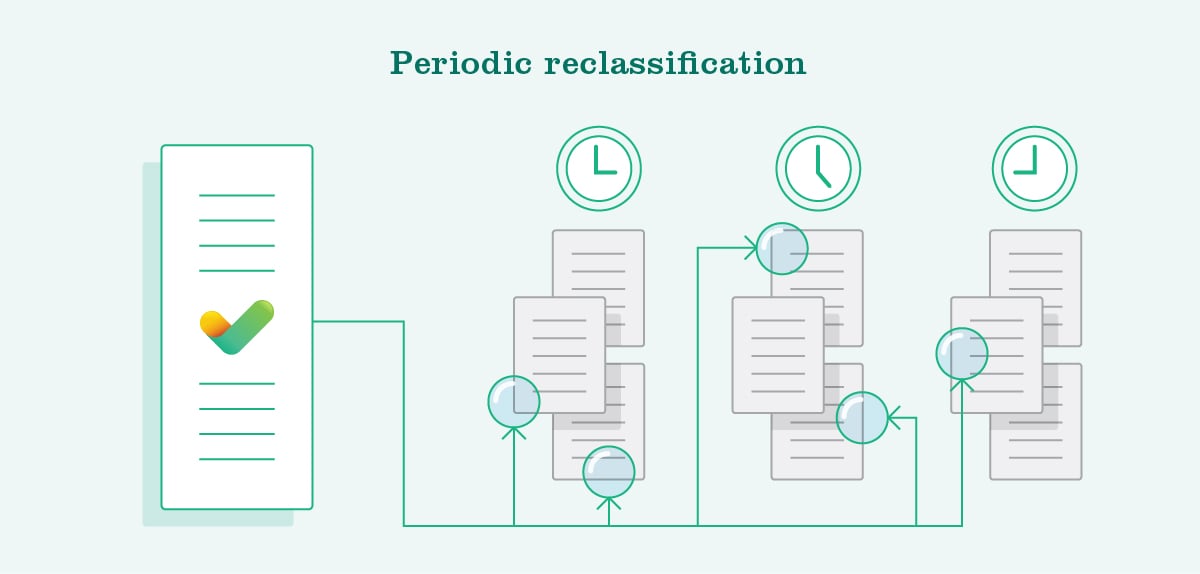 Variant Comments
You can also add private comments to a variant, which you can optionally share with the global VarSome community. Similarly, you can easily access publication links, classifications, and comments provided by the VarSome community directly in VarSome Clinical. Share your knowledge and benefit from the knowledge of others, for the sake of increasing the diagnostic yield for patients.
Optional Data Sharing
Patient confidentiality and data protection are absolutely core to our operating principles. All data is fully encrypted and secure, we regularly review our security procedures and conduct independent penetration tests. All the actions you perform on VarSome Clinical are completely private and confidential, and only visible to you or members of your group. You may review actions by your group's users in the Audit Trail, which shows which action was performed by whom and when. Having said that, you may still optionally share your data with your partner institutions if both parties consent in writing.
In Conclusion
VarSome Clinical comes with a rich set of features allowing you to increase your diagnostic yield. We continuously improve the platform based on the feedback from our clients and worldwide VarSome community. VarSome Clinical is a clinically-certified (CE-IVD) platform allowing fast and accurate variant discovery, annotation, and interpretation of NGS data for whole genomes, exomes, and gene panels. VarSome Clinical currently serves clients in over 25 countries around the world and helps molecular geneticists and clinicians reach faster and more accurate diagnoses and treatment decisions for genetic conditions. Join us in our mission to increase the diagnostic yield and treatment outcomes for patients around the globe!
References
[1] https://www.cell.com/ajhg/fulltext/S0002-9297(19)30204-6
[2] https://link.springer.com/article/10.1007/s10875-019-00656-x
[3] https://www.ncbi.nlm.nih.gov/pubmed/25741868