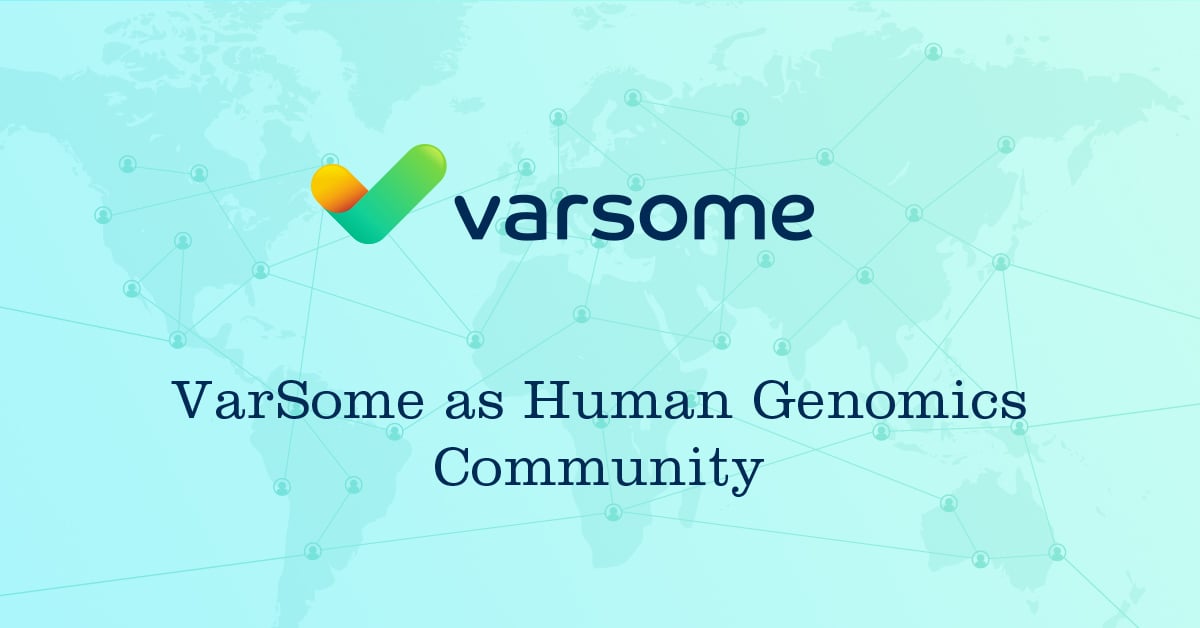 As a researcher or med
ical professional, you may encounter a rare variant which you have never seen before. Collecting information about such a variant may take you a lot of time without any guarantee that you will find what you need. However, if there was another clinician or researcher, anywhere in the world, who has already dealt with the same variant in the past and if there was an easy way to get in touch, well, everything would be much easier. And that's what
VarSome
as a
Human Genomics Community
is all about!
VarSome gives every user the opportunity to contribute and share the knowledge on genomic variants for the benefit of the whole community. VarSome offers a massive cross-referenced database of more than 35 integrated public genomics data sets, and we encourage you to further enrich it through your contributions in the form of variant classifications, comments, and publication links. We believe that VarSome with its global community of over 200'000 health care professionals and researchers sharing the knowledge with each other will have a very positive impact on the outcomes of research and diagnostic work of each member of its community, and will improve diagnostic yield of NGS tests and, in turn, improve lives of many patients.
Variant classification and commenting on variants
On the free VarSome available at varsome.com you can classify any variant according to the 5-tier classification defined by American College for Molecular Genetics (Richards et al. 2015) and/or start a discussion on any variant of your interest. When classifying a variant you are encouraged to associate it with a phenotype or disease according to the HPO terms. Your classification and/or comment will become public along with your name (i.e. screen name you choose) and the organization you belong to (optional), allowing you to build your reputation as well as the reputation of your organization in the global VarSome community.

With VarSome Clinical and VarSome Pro, the professional editions of the free VarSome for clinicians and researchers alike, you can even set up custom variant classifications, which compared to the free VarSome remain associated only with your account unless you explicitly decide to share it with the global VarSome community. This way, together with sample cross-referencing (see below) you can build over time your private database of samples and variants. In addition to sharing your knowledge privately only with the members of your own team, with VarSome Clinical you can share the data at single variant level with your partner institutions on the condition that both parties consent to data sharing in writing.
Connect with past and future viewers of the variant
To facilitate information sharing between unrelated VarSome users and organizations you can raise a request to be contacted with past and future viewers of a particular variant of interest. When doing so, you are asked to describe why you want to connect with other users. The description may include the project you are working on and/or how a patient or researcher may benefit from sharing knowledge with you. This information will be visible to all other VarSome users who visit the variant or gene page, so use this space to convince them to connect with you.
Your message will be shared publicly on varsome.com but your identity will only be shown to users who also consent to exchange their details with yours. When another user accepts your connection request, an email will be sent to both, revealing the details of both to each other.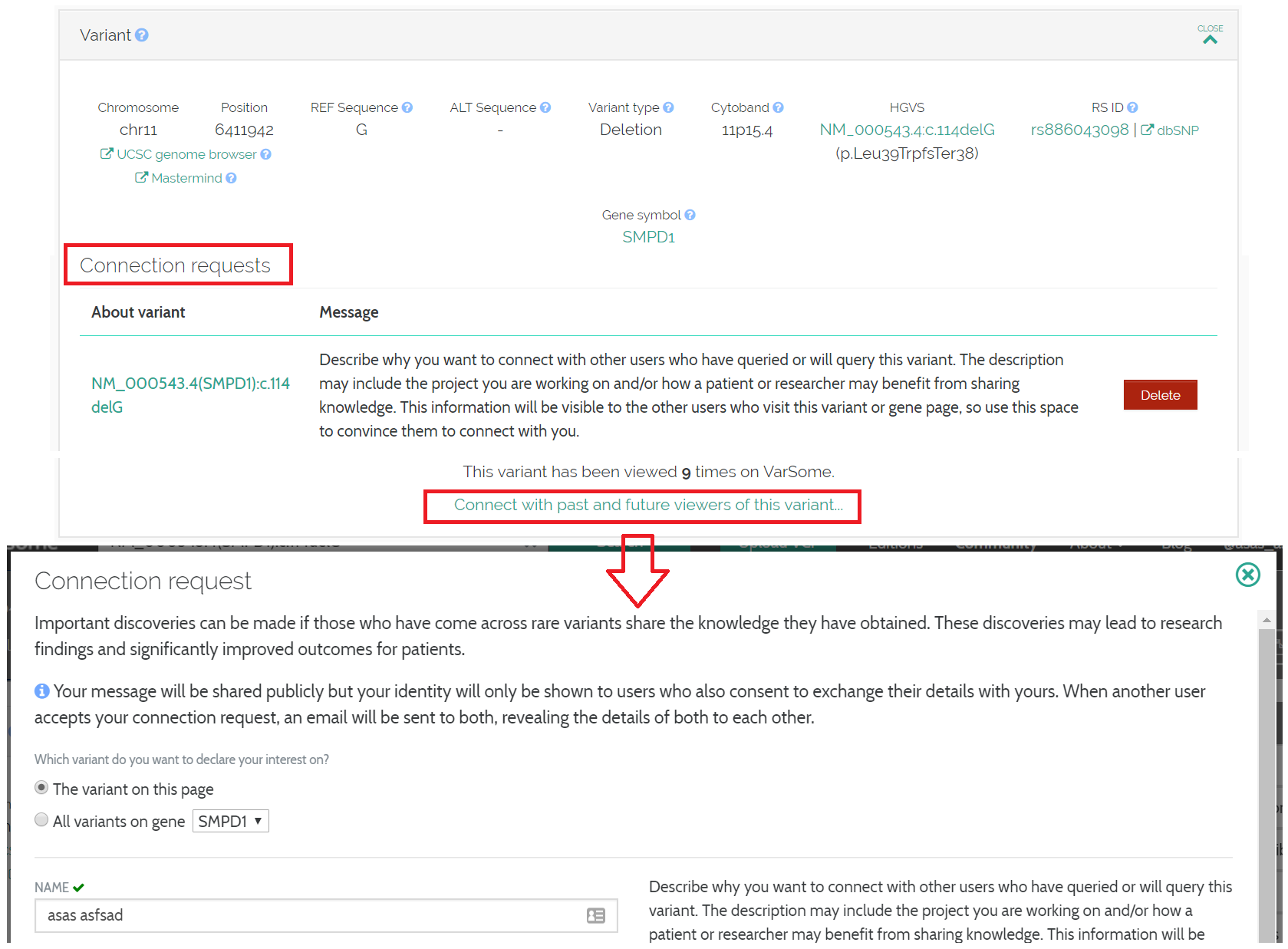 Sample cross-referencing
Another powerful feature is sample cross-referencing, available only in VarSome Clinical, the CE-IVD-certified fully-fledged platform for analysis of NGS data. VarSome Clinical cross-references all your samples, whether they are gene panels, exomes or genomes, and links all your samples through common variants. This, together with custom classifications and comments, allows you to build your own database of samples and variants. As mentioned before, you may even share data at single variant level with partner institution(s) on the condition that all parties consent in writing. With VarSome Clinical you can also import your own local database with allele frequencies and use it privately for variant annotation and classification of your samples.
Get involved!
As you can see, there are many ways how you can participate in the global VarSome community of 200'000 users. VarSome is the Human Genomics Community backed by the expertise of our multi-disciplinary team, and we would appreciate any feedback you may provide. Any suggestion is more than welcome! For example, we are working on a feature allowing you to subscribe to a variant or a gene, meaning whenever there is a new piece of information on a variant or gene available you will get an instant notification. What do you think, is this feature going to be useful for you?